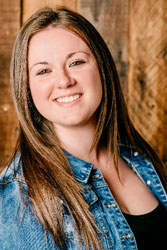 Jennifer BernsdorffUpper St. Clair
Let me help you sell or find your next home! Call, text, or email me today!
I have been a Realtor since 2017 and love it! I enjoy getting to do something different every day and meet a lot of great people along the way. I also enjoy getting to help people find a house to make a home for their family. I am a full time Realtor, and very easy to get a hold of. I answer calls, texts, or emails any time of the day! I grew up in the West Mifflin area and still reside there today. I am a graduate of Serra Catholic High School in Mckeesport. I also enjoy spending time with my family and friends when I am not working.
National Association of Realtors
Realtors Association of Metropolitan Pittsburgh
Certified Rental and Leasing Agent
Residential Sales Agent
Realtor
Contact Jennifer